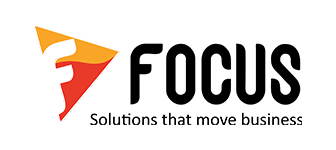 Proven


ERP systems for businesses in India
ERP Systems - A Complete Overview
An enterprise resource planning or ERP system streamlines all of the core business processes, such as accounting, human resources, CRM, output, inventory, and so on, and lets you manage them efficiently from a single unified platform.
It is an all-in-one software solution for business process management that allows organizations to use integrated applications for automating back-office functions, services and human resources.
An ERP system consists of multiple modules, which can be added or removed based on the needs of your organization . Each of the modules is dedicated to focus on a particular area of your business processes.
Essentially, the right ERP system allows businesses to manage all of your business operations effectively and efficiently.
Main characteristics of an ERP system
Centralized database

Provide access to real-time data

Can manage all business operations

Scalable to support business growth

Support third-party integration

On-premise, cloud, and hybrid deployment
Primary Objectives Of ERP Systems
Modern enterprises face a myriad of challenges. The main advantages of ERP software are to provide you with expertise, visibility and versatility across all aspects of your company and to help you overcome obstacles.
Knowing real-time information is the core objective of an ERP system for better planning of business strategies and management of resources. ERP software equipped with the latest technology helps in better controlling of data, optimizing workflows and enhancing operational performance.
The ERP system also provides error-free business functional activities. The increased accuracy rate results in improving the quality of services, shortened response times and boosts the performance rate to achieve maximum profit.
Here are some of the main benefits of ERP system:
Reduce cost of operations and save money

Analyze the markets, and adapt to change more quickly

Optimize Resource Usage

Improve customer service, and improve partnerships

Improved accessibility to company data
What To Look For In A Modern ERP System?
A modern ERP system is expected to transform your business processes and make them more time-efficient. Right ERP application offers you a significant power to access the critical operational data and provides a more agile business environment with optimal productivity.
But, it's no easy process to incorporate ERP applications. When you fail to select the right approach that can help you achieve your business goals, the whole investment goes wrong. We make it easy for you to make a proper choice.
The following are the capabilities to look for in your ERP system:
Business fit

Artificial Intelligence

Analytical capabilities

Integration

Mobility and scalability

Security
Other Informational Topics
Need More Help?
Support Centre
Looking for the best ERP system for large companies or small or mid-size businesses? Connect with us to get our tech experts to help you.
Resources
Take advantage of our resources for free. Download to learn more about our ERP systems and the role in solving the complexities of your business.
Focal Point
Find out how our ERP systems have helped our customers improve the health of their business performance and achieve growth.
Top notch ERP solution features for business breakthrough