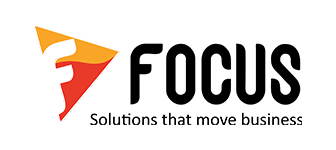 Industry-Ready ERP Software For Better Business Planning And Management
Implement ERP software solutions from Focus Softnet to streamline the business operations through distribution, human resources, order processing, accounting, production planning, inventory, procurement and much more. Such integrated applications help you improve business workflows, improve communication and create collaboration among departments, suppliers, customers and other involved parties.
Commercial Importance Of Our ERP Software Program:
Real-Time ERP
for timely reports
Provides a real-time view of the data that allows you to make proactive business decisions and drive growth.
Automation
End manual processes
Automates all of your core business operations to avoid manual errors and improve productivity.
Customization
industry-ready ERP
Industry-specific solutions with detailed pre-constructed functionality to reduce complexity in customization and implementation.
100% Cloud-Hosted
Quick and easy configuration
Cloud-hosted platforms reduce the cost of deployment and provide maximum protection for your business data.
Innovative And Best ERP Software From Focus Softnet
The robust design of Focus Softnet's business solutions make them the best ERP systems that serve as the backbone for your organization to track, control and handle all operations with skill and ease. These business solutions automate many operations.
ERP Buyer's Guide
What is ERP software?
Know what ERP is, and how it simplifies management of your business operations. Read about robust features of ERP and the advantages these built-in systems bring to you, making it easier for you to function and run a more successful business. Check out our ERP guide to find out more about the features these systems offer.
Types Of ERP Buyers
Get real-time insights into every aspect of your business and discover new ways to optimize business processes with ERP solutions.
ERP software gives you insights into every aspect of your business from HR to inventory management and company finances. Once you've implemented an ERP system, you'll be able to identify areas that need improvement and make cost-effective decisions. Making it possible to unleash your full potential and take your company to the next level.
Industry Statistics
Focus Softnet is a trusted provider of ERP software across the globe. Proper implementation of these systems can get you the best share of the benefits that these applications have to offer. Here are the statistics covering the facts of ERP implementation:
The demand for ERP software is set to grow by $47 billion between 2017 and 2022.

After ERP implementation, 95% of businesses reported changes in their operations.
Since implementing ERP systems, 57% of businesses are able to reduce their working capital.