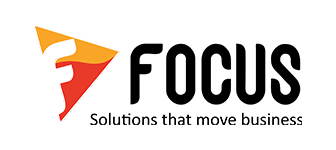 Focus MRP – The Best-In-Class Manufacturing Requirement Planning Software
GST ready solution
Focus MRP software is a GST compliant material requirement planning system developed by Focus Softnet, one of India's leading providers of ERP business software. It is an ideal manufacturing resource planning solution for production units, plants and supply-chain establishments, as it combines efficiency and compliance to ensure customer satisfaction.
Quickly deployable and easy-to-use
Focus MRP fulfills the need of manufacturing companies who need top-notch planning and scheduling software that are not only effective in gauging and managing material requirements but are also easy to incorporate, operate and integrate with existing workflows.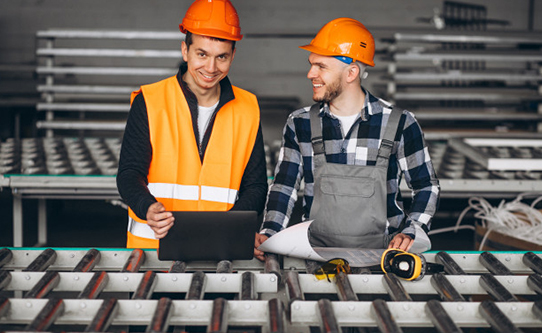 Fully integrated cloud ERP
As the vendor of some of the best cloud ERP solutions, our applications are known for their integration capabilities and quick deployment. The cloud MRP software is configured with extensive modules that include production master data, shop floor management among other features.
Unified ERP platform
Focus MRP allows companies to replace several complex and independent applications with a single platform framework to integrate all business department for streamlined operations.
Previous
Next
Focus MRP - A Cloud-Based, Mobile-Ready Solution
Focus MRP is a one-stop ERP solution for manufacturing companies of all sizes. Its comprehensive modules cover every aspect of production, allowing business owners and managers to gain total control of operations. Use our cutting edge MRP software to handle production, stock, customers, purchases and machines seamlessly. The MRP software provides a unique combination of technology and usability, so you can concentrate on what matters: your business!
Explore more by watching the video or download the brochure for module details.
Gain control of your inventory and operations with Focus MRP Software - the game-changing warehouse management solution!
TRY NOW!
Focus MRP cloud Software has three types of modules:
Finite capacity planning- essential for developing manufacturing plans that are accurate, feasible and efficient

Infinite capacity planning- utilized to determine bottlenecks

Delivery date estimation- provides a quick and powerful means of arriving at realistic delivery dates for new orders, considering the current workload and stock availability
The Production master data module of cloud MRP software has different features to support various stages of manufacturing operations.
Plan production strategy based on market requirements, with optimum resource utilization

Assess the viability of production using specifics such as stock, availability of raw materials, procurement time, machine availability and capacity

Generate production schedules for all machines, based on production priorities

Integrated with material billing and GUI routing features

Record data for the measurement of lead time, quote, supplier contract management and planning for dependent and independent requirements.
Our MRP software has dedicated modules for shop floor and shift management.

Users can use these to evaluate production workflows and maximize utilization of human and material resources.

The module also helps in updating production costs (including overhead).

It also integrates the plant/unit with the warehouse management for improved inventory control.
Quality control & maintenance
The quality control and maintenance modules of our ERP solution stand out as the best manufacturing resource planning software. The solution allows you to:
Describe test definitions, define rules for testing, manage sample and total tests, QC requisition, test approvals and quantity breakups.

Define jobs for individual machines and assets, schedule them and maintain specific job cards

Break-down scheduling to plan tasks as per requirements

Minimize bottlenecks, achieve greater transparency and operational control
Fixed assets management
With the fixed assets management module in the manufacturing ERP system, users can:
Track and manage the plant's assets

Add or remove the value of components

Manage asset capitalization, transfers, conversions, depreciation and retirement
Focus MRP Software – A Feature Rich Application
Production master data
Bill of material, production resource tools, GUI routing
Material requirement planning
Planning for dependent/independent requirements, quotation analysis and lead time analysis
Shop floor management
Issues and transfers to production, variance analysis and replenishment report
Shift management
Finance and inventory integration for better inventory control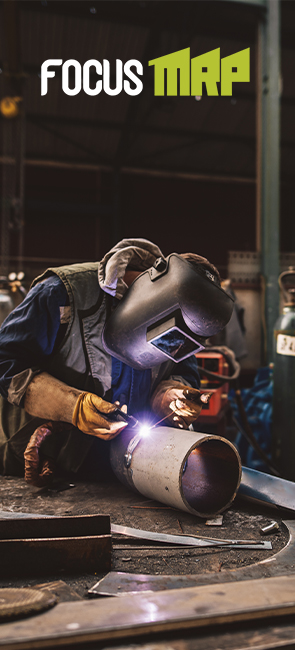 Quality control
QC requisition, test approvals, sample and total test and quantity breakups
Maintenance
Job scheduling, maintenance of job card and break down scheduling
Fixed assets
Asset tracking and management, transfer of assets and conversion of assets
Forecast demand
Prediction from the marketplace about demand surges and falls
Modules Provided In Our ERP Systems
Verticals We Cater To
Discuss your unique business challenges with us and know how Focus ERP software help you overcome them
SCHEDULE A CONSULTATION
Discuss your unique business challenges with us and know how Focus ERP software help you overcome them
CONTACT US