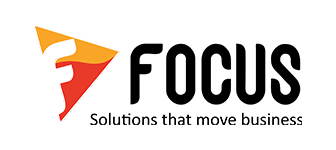 Proud To Be A 2021 Best Software Award Winner
Focus 9 - The Ultimate Cutting-Edge ERP Software
Next-generation ERP system
Focus 9 is Focus Softnet's next-generation ERP software, a distinguished vendor of enterprise resource planning applications that support business builders to drive progress. Join hands with India's best ERP solutions provider!
GST compliant solution
This web-based GST compliant and secure ERP system is enabled with advanced features that help companies improve processes. It can easily calculate the applicable GST and transform the way that your business operates.
Integrated CRM & HCM applications
In order to create a seamless flow of information and control over all critical business processes, Focus 9 ERP for small business is combined with Customer Relationship Management (CRM) and HCM modules.
Powered by a robust BI engine
An ERP system powered by Business Intelligence (BI) can automatically and intuitively provide the analytics needed to accelerate your business growth. It will help you with the real-time insight into data that allows you to make data-driven decisions and remain competitive.
Previous
Next
Automate Your Business Operations With Cloud ERP Software
Focus 9 is a custom ERP solution that automates all of an establishment's vital processes including financial accounting, sales and marketing, human resource, and many more features that can help you improve business performance and accelerate organization-wide operations. Through new features and associated modules, the ERP system has the potential to integrate all main activities into one platform that helps users make effective data-based decisions. We work throughout India in various cities (Pune, Bangalore, Hyderabad, Mumbai, Chennai, Delhi, Kolkata and Coimbatore).
For more details about the Cloud ERP software, watch the video or download the brochure.
Speed up your business performance with integrated modules of the most advanced cloud ERP solution
Try now!
Loaded with optimum security, the cloud-based ERP software has a much-simplified landscape UI for easy access and is simple enough for a non-technical person to navigate. It has Single Sign-On (SSO) feature that offers:
High-end data security

Convenient single login for all business applications

Compliant identity management
Focus 9 ERP is designed with the most creative in-memory hybrid computing engine and other revolutionary technologies that can improve the speed, accuracy and accessibility of the stored data. Our top ERP software:
Integrates high-performance data from different resources

Generates precise analysis reports that can be used to reinforce informed decision making

Improves the data storage structure pattern which supports transactional and analytical processing at high speed

Speeds up the response for search queries and displays output within seconds
Unlike conventional, 'one-size-fits-all' ERP solutions Focus 9 has ready-made templates for different industries. Each template houses a specific set of modules that are specially designed to meet the unique needs of the industry and address its challenges.
Our cloud ERP software can be implemented with minimal customizations

Rapid and speedy deployment process

Allows comprehensive customizations to suit any specific requirement

Provides ERP users with dashboards that can be tailored according to their needs

UI configuration capabilities improve usability and allow easy handling of complex projects
Enjoy lower hardware costs, since the system requires no investment on large servers. As one of the best web-based ERP software in India, the greatest benefits the Focus 9 ERP system brings to an enterprise include:
ERP implementation is much faster

Minimal disruption in the business operations during deployment

Scalable modules to support extended operations

Mobile ready - accessible on any device, at any time and from anywhere

Flexible to accommodate companies working in multiple locations
An Advanced AI-enabled ERP for Every Business
Automate your business operations and improve their functionality with AIFA – Artificially Intelligent Futuristic Applications. The predictive AI organizes your business information and makes it useful. When integrated into Focus 9, the ERP system becomes the best AI-enabled business application that can help you solve major industry challenges.
Unlock Your Business Potential With Focus 9
Ease-Of-Use
Is an important consideration when using cloud-based ERP applications
Scalability
Allows you to scale up the software as and when your operations expand
Financial Management
Lets you monitor and review all financial information, including transactions, expenditures, budgets and forecasts
CRM Integration
Enables you to manage all your customer and sales data in one platform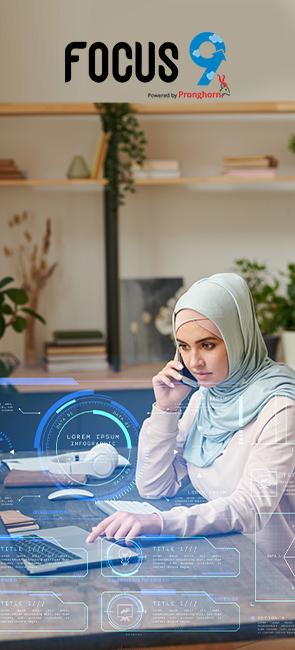 Supply Chain Management
Helps you track demand, supply, production status, logistics and distribution
Security
Offers 24/7 monitoring and security across all modules
Business Intelligence And Analytics
Empowers you with advanced BI engine and predictive analytics
Advanced Planning & Scheduling
Helps in material requirement planning and production scheduling
Explore The Core Features
---
Growth & Scalability
---
iOS & Android Compatibility
---
Workflows & Report Writer

---
CRM Integration
---
Online & Offline Sync
---
Advanced BI
---
Communication Tools
---
Authorizations & Escalations
Drive Efficiency With Integrated ERP Modules
Focus 9 ERP Solution For Diverse Verticals