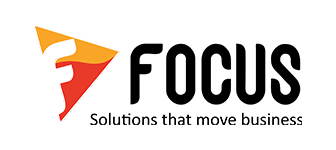 Proud To Be A Best Software Award Winner
ERP Software With Comprehensive Modules And Real-Time Updates
Focus RT is a real time ERP software developed by Focus Softnet, an award-winning provider of smart business applications and IT solutions in UAE. It synchronizes all business data in real time, providing you with the most accurate view over all operations.
Apart from real time data synchronization, Focus RT also integrates all modules on a single platform with customizable dashboards and info-panels. It is a multi-tier application that can work over local area networks and the internet, allowing you to work even when you are not in your office.
Advanced Real-time ERP Features of Focus RT
Financial Management
With VAT compliance
Focus RT efficiently manages the finances through its smart features that include general ledger, cash & bank, accounts receivable and accounts payable along with options for budget management. The real time ERP software is fully compliant with VAT in UAE.
Procurement Management
Improve You Purchase Process
Prepare powerful purchase plans based on historical sales order data and generate forecasts and projections. Upgrade your procurement and purchasing processes with detailed requirement analysis based on previous bills of material. You can also analyze all suppliers based on credit limits and best rates.
Inventory Management
warehouse optimization
By deploying an ERP that synchronizes data in real time, you could gain total inventory control and manage your warehouse more effectively. The inventory module also allows you to handle batches of all products as well as the management of Return Material Authorization (RMA).
Manufacturing
Manage production with ease
The real time ERP system assists in manufacturing, whether it is process manufacturing or discrete manufacturing. Focus RT is capable of defining Bill of Materials (BoM), providing production status with WIP tracking, consumption analysis, standard costs vs. actual consumption analysis while integrating the module with finance.
Fixed Asset Management
Automate depreciation and transfers
Manage your fixed assets with Focus RT's advanced features that would mark your assets from creation/procurement till depreciation. Manage asset transfers, asset disposals and schedule depreciation with the help of our RT software system.
Integrate Focus AI with Focus RT
Focus AI is an integration-friendly AI platform developed by Focus Softnet. Featuring predictive analytics, chatbots, robotic process automation and face recognition, Focus AI can be integrated with Focus RT to achieve total automation and deeper business insights.
Benefits That Would Give You a Competitive Advantage
Centralized Data Management
Avoid duplication and data silos
Focus RT software ensures all data is consolidated and synchronized through its real-time processes, removing duplication and preventing the creation of data silos. The system also enables data sharing from a central location, across any number of offices.
Quick Deployment on Cloud
Business-specific customization
Reap the benefits of quick deployment with minimal downtime to ensure business and operations are not interrupted. Our solution can be tailored to suit your business needs and configured to match your operations and hierarchies.
Modular Architecture
Deploy only the modules you need
Cherry-pick applications from the package of modular solutions that best suits the needs of your client. Focus RT does not require you to deploy all modules and increase excessive data load. As your business grows you can install the modules you need and scale up.
Quick Accessibility Features
User-friendly UI
Whether it is a past sales report or data related to ongoing operations, you can quickly and easily access the information on Focus RT. Our real time ERP's user interface is designed to ensure maximum productivity by prioritizing user-friendliness.
Reasonably Priced
Quick ROI
Considering the fact that it is built with advanced technology and provides real time data on the go, Focus RT is a reasonably priced ERP system. You would be able to see the difference it makes in streamlining operations, improving productivity and driving growth, resulting in quick ROI.
Business Verticals We Cater To