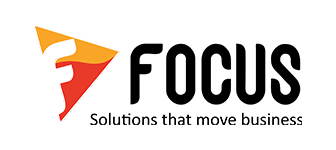 ERP Solutions Designed & Developed For SMEs
Focus Softnet develops and offers industry-specific ERP for small businesses, with integrated modules hosted on cloud and customizable features that would help you optimize your workflows and control operations at micro and macro level. These ERP systems are uniquely designed to facilitate ease-of-use, quick configuration and enhanced visibility across your organization.
Our ERP software solutions for small business is used by many reputed organizations around the world and is known for their adaptability, user-friendliness, and simplified structure. The solutions also allow companies to assess market demand through their forecasting capabilities, in addition to helping them ease business complexities.
Best ERP Software For SMEs
Cost-effective cloud ERP systems for small businesses with scalable modules on cloud and mobility-driven features. Gain insights, automate operations, and generate reports with 360-degree operational visibility. Deploy the best ERP for small businesses for easy tax computations and advanced accounting.
Business Challenges Our ERP Systems Help You Overcome
The usage of automation driven processes has become inevitable to navigate through business complexities. We deliver industry-ready ERP software for small businesses with features to drive productivity and efficiency. Our business solutions provide advanced features through integrated modules to overcome challenges, navigate through short-term and long-term problems.
Business challenges that our ERP system for small business help overcome include:
Data redundancy
Manual pen-paper managed processes
Maintaining multiple systems
Customer retention
Imbalanced inventory
Data duplication and data silos
GST computation
Industry-Ready Enterprise ERP Solutions
Our unique industry-specific solutions provide you with all the necessary tools you need to efficiently manage business operations. Experience top-of-the-line performance, total automation and integration through our one-stop ERP systems, devised to ease operational complexities, reduce costs and standardize workflows within the business enterprise.
ERP Guide
Streamline and standardize business processes across all departments!
A Complete Guide To CRM System
Still using spreadsheets? Switch to a fully automated CRM on cloud now!
GST Ready ERP Software
Facing challenges in complying with GST regulations? We are here to help!
Cloud hosted; futuristic ERP business software designed for SMEs!