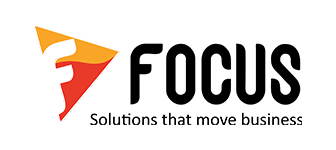 Established in 1992, Focus Softnet rose from a regional IT company to a multinational business solutions provider and innovator. With its acclaimed products and services, strong emphasis on R & D and a richly experienced workforce, Focus Softnet has expanded across 17 countries and operates from 27 offices around the globe.
Since its inception, Focus Softnet has ensured that its products not only include state-of-the-art technology but are also feature-rich built through extensive research. This has earned Focus Softnet partnerships and alliances from major business organizations around the world.
As an IT solutions provider with over 30+ years of experience and multi-domain expertise, Focus Softnet's consulting services and skillsets are backed by a vast knowledge-base and a keen understanding of what it takes to run and grow a business. Focus Softnet is recognized for re-engineering business processes, optimizing resources, developing and deploying user-friendly, cost-efficient and industry-specific solutions.
Reaching its first quarter of a century, Focus Softnet is expanding further to serve more businesses across the globe.
Our Products Meet Your Business Needs
Over the year, we've designed and developed software solutions to meet your business needs and help your organization grow. We have crafted our product portfolio after extensive research and experience. Our strategy is to ensure every business finds a management system that they can call their own.
By introducing cloud-based software systems, we made it possible for our clients to work remotely. We believe this flexibility is important to expand the global outreach and also make routine reporting easy for the employees working at your clients' space. Our fully-featured applications are built to help your team across all departments to effortlessly communicate, collaborate, provide assistance, stay productive and work together securely from remote locations.
Every product we launched is meant to make your workspace a better place to work. Our software solutionsare designed to integrate with bundles of third-party apps that make your employees handle the business operations more efficiently.
Our comprehensive software platforms automate, manage and optimize all day-to-day business processes and standardize the operating procedures in your company. They serve as a unified command center of your organization that allows to arrange all your business workflows from a single device.
And with our first conversational AI, tracking, compliance, audits and other information you need to visualize and act-on is made accessible without having to point your finger.
Vision
To increase market reach via global expansions and to deliver the best business management application and integration expertise with faster return on investment to businesses world-wide.
Mission
Focus Softnet aims to be the best IT solutions provider for enterprises and SMEs by delivering world-class business applications.
Value Proposition
Focus Softnet uses people and technology to build and deliver quality innovative solutions that are capable of addressing market challenges.
High return on investment with a low total cost of ownership
Solutions to strengthen core functions for greater impact
On-time, on-budget project delivery
100% total maintenance support
Customizable solutions
Initiate your business transformation today!