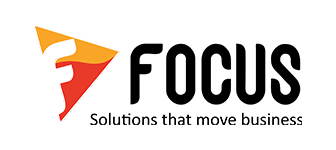 Focus Softnet's Partnership Programs
We invite business owners, industry experts and consultants to join hands with us and share their expertise through Focus Softnet's various partnership programs and scale up their business and earn profits. Combined with our unmatched resources, rewarding partnership programs and your market experience, we could together provide your customers with advanced ERP and CRM solutions through a network of 27 offices spread across 17 countries worldwide.
Our teams of developers work in close coordination with stake holders to solve complex business problems of your customers through fully functional business applications. Partnership Programs at Focus Softnet would provide you with opportunities to work on local interfaces, lead generation, resources for installation and support of our solutions, while we focus on software design, development and customer support.
We maintain a very pragmatic, professional and practical approach towards all partnerships. We strive towards delivering excellence with the aim of satisfying the customers by providing them solutions to their business problems.
Reseller Program
Focus Softnet's Reseller Program offers all of the essential ingredients for success, including great discounts, training, technical assistance, marketing support and sales leads. The business benefits of the program would not only help you grow your revenue but would also establish you as a reliable provider of ERP systems.
Referral Program
Equip your clients with industry-ready ERP solutions to increase your reach and build trust. Join our Referral Program and refer from a suite of leading-edge business solutions that could be customized to suit specific requirements. Expand your base and win more clients.
Affiliate Programs
Leverage your influence in the market to educate and drive your audience to our award-winning ERP solutions, best-suited to cater to their business needs and industry-specific requirements. Enjoy massive benefits by joining our partnership program and build a strong foundation for more growth.