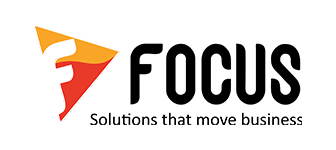 Focus 8 is Now VAT Compliant & Equipped with Multi-lingual Support
Focus Softnet has updated its flagship ERP 'Focus 8', with GCC VAT compliance and multi-lingual support. This development comes at a time when businesses in GCC are preparing themselves for the upcoming VAT which will be effective early next year. Group CEO Mr. Ali Hyder said that his team of experts has worked with various stake holders to ensure that businesses are able to assess their readiness for the VAT with Focus 8. He had earlier stated that company experts will hold demonstrations of Focus 8 at the GITEX Technology Week 2017, in which Focus participated as an exhibitor.
Focus 8 is equipped with a highly dependable BI and is built on a revolutionary system architecture. With its capabilities such as customizable automation, smart reports and a Powerful Application Programming Interface (API), it has become one of the most sought after ERP solutions. Its compliance with VAT and its newly added multi-lingual support will make it the perfect solution for all enterprise level businesses in the GCC region.
The Gulf Cooperation Council (GCC) announced the launch of Value Added Tax (VAT) a few months ago and directed businesses to prepare for its deployment. The new tax regime is expected to come into effect in January 2018 in certain member states of GCC.