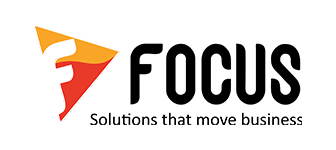 Top Warehouse Management
System On Cloud
Trusted providers of VAT-ready ERP
Focus WMS software is a VAT-ready cloud-based ERP system provided by Focus Softnet. we have proven track record of providing effective warehouse inventory management systems and the best logistics software to a number of diverse business houses and businesses since the last 27 years.
Multi-purpose & advanced ERP
Focus Softnet is known as the most reliable provider of cloud-based WMS software. We implement creative ERP solutions that effectively manage consumer expectations, competitive pressure and new business models.
Research-backed WMS features
Our warehouse and logistics ERP solution Focus WMS not only combines the latest technology with standard practices but is also the result of extensive research, collaboration with industry stakeholders and analysis of all business needs.
VAT compliant software
Focus Softnet is an accredited VAT-ready software provider. Our warehouse management software complies with regional VAT regulations and enables users to automate all tax-related processes.
Proud To Be A Best Software Award Winner

Know How Focus WMS Software
Can Help
Your Business
Focus WMS ERP solution is an ideal cloud-based and integrated warehouse management system software for storage facilities, transportation firms and logistics organizations that deal in distribution, supply chain, retail and manufacturing. We are the leading providers of cloud-based inventory management systems in Bangladesh. Our WMS software assists warehouses in receiving stock, put-away activities; optimizes picking and shipping of orders and notifies you on inventory refills. With our comprehensive software features like order fulfillment, raw material management, bar-coding, stock management, inventory control and much more, you can easily increase your sales and keep track of every item.
Watch our product demo or download our brochure for more information!
Accelerate | Innovate | Compete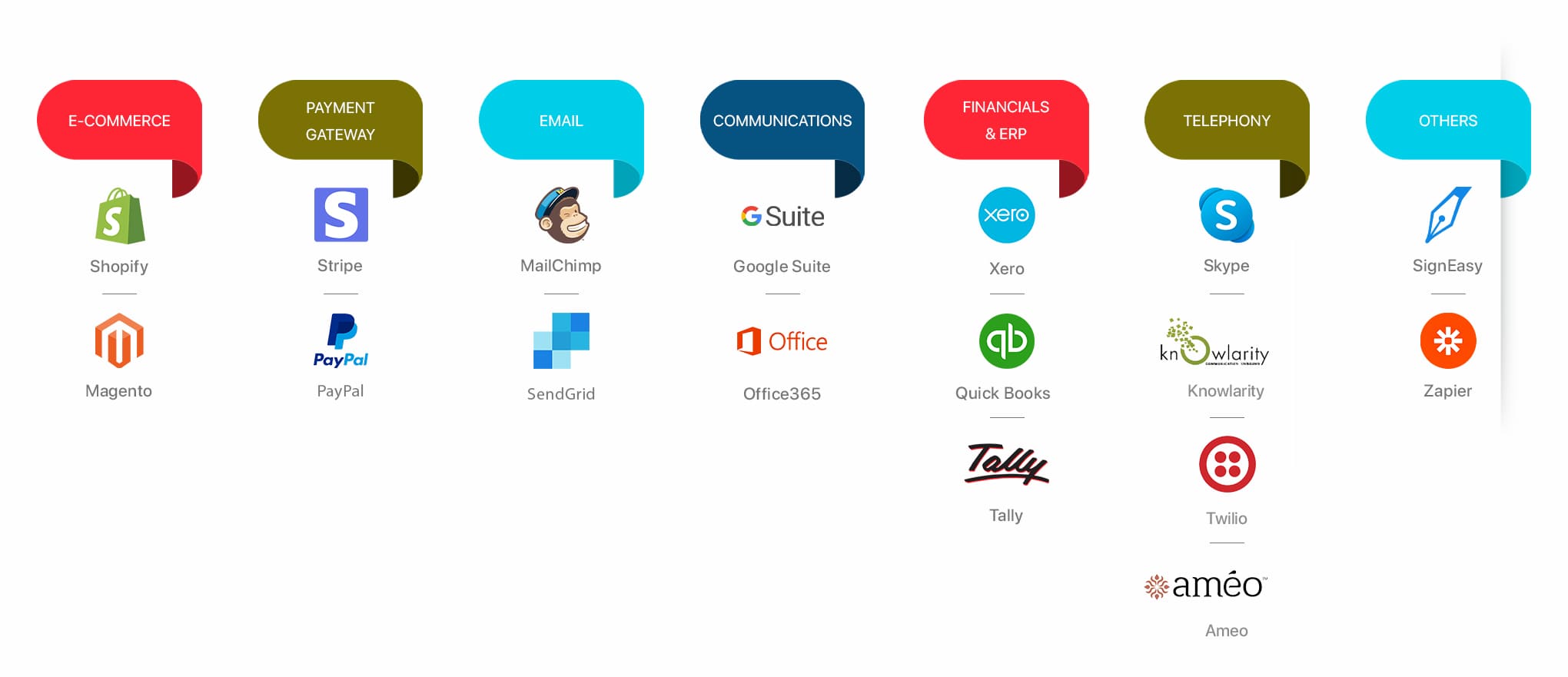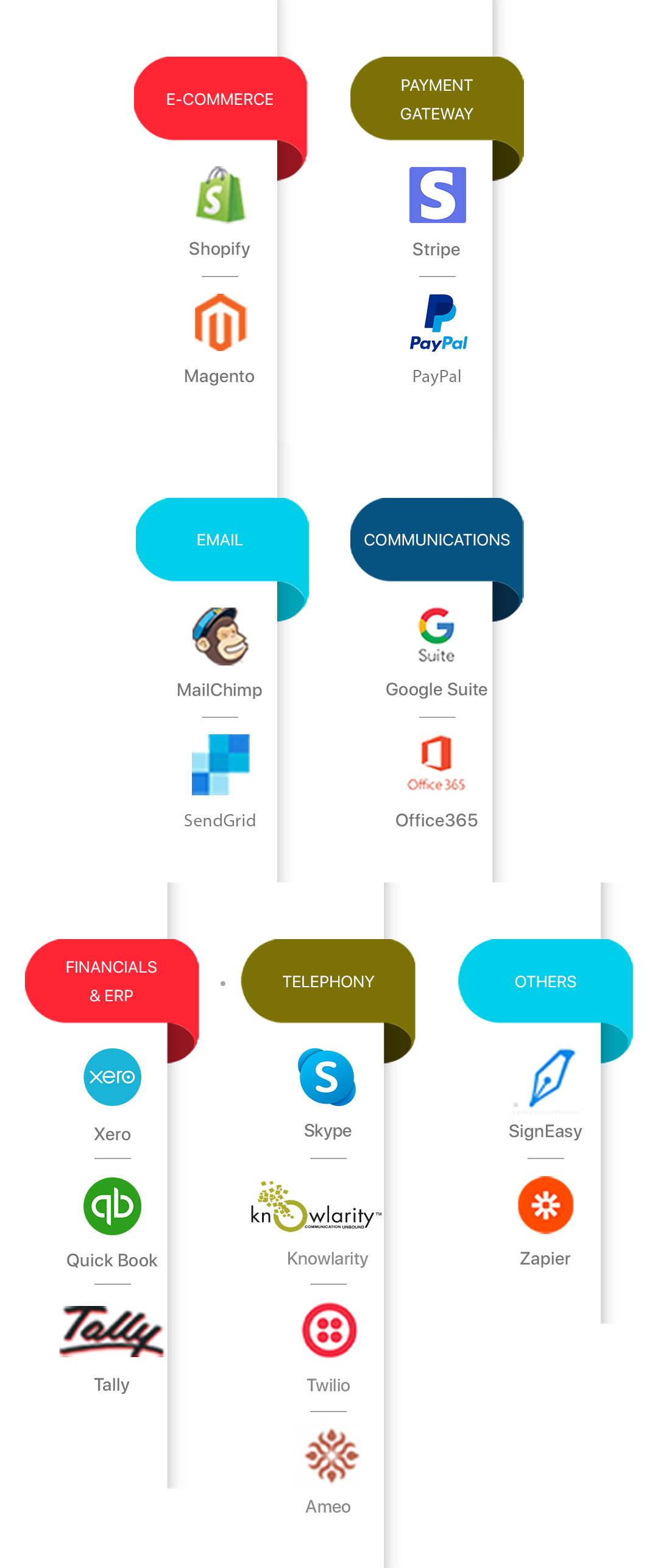 Fully Automated Warehousing
with Focus AI
Incorporate Focus AI, our own AI platform with Focus WMS for a fully automated warehousing business. Artificial Intelligence in logistics transportation operations would make task handling easier for you. Use AI-based predictive analytics and robotic process automation (RPA) in your supply chain and logistics to optimize inventory movement, order processing and other operations.
Focus WMS is a fully automated inventory management software and a well-equipped warehouse inventory management system that ensures all resources are put to optimum utilization.
Reduces order processing time, increases demand and distribution responsiveness
Suitable for warehouses and storage facilities of all sizes
Provides valuable insights needed to control warehouse operations efficiently
Automates warehouse processes to monitor movement of goods and maintain accurate stock levels
Optimizes material flow and assists in stock management
Clears the beltway faster for improved order processing
Manage all facets of warehouse and distribution system with comprehensive modules. Focus WMS software:
Enables perfect order fulfillment and on-time shipments
Lowers processing time and eliminates delivery errors
Improves warehouse control with real-time data
Automates restocking, task sequencing and task interleaving
Provides fully customizable dashboards that are RFID enabled
Unlike a generic warehouse inventory management system, cloud-based Focus WMS software can be customized to tailor-fit your organization as per the requirements. The warehouse solution:
Can be scaled to facilitate business expansion
Plans and tracks resources effectively for optimum utilization
Integrates with third-party warehousing applications
Fulfills in-house inventory management requirements
Auto-generates invoices against each shipment and simplifies calculations
Focus WMS software is a powerful cloud-based ERP system that provides streamlined workflows, latest wireless and bar code technologies including RFID to execute strategic processes such as receiving, put-away, flow-through, inventory management, order processing, replenishment/pick/pack, loading and shipping. It is the ideal solution to prevent chaos at your warehouse and remove all barriers that may slow down operations.
Easily deployable with add-on functionalities for requirement-specific deployment

A secure system which safeguards all resources without interfering with their movement and use

VAT ready business accounting solution
Unique Features

Of Our Online

Warehouse Management Software

Warehouse Setup
SKU package definition and complete warehouse setup
Inward processes
Integrated inward processes that can be managed through wireless handheld devices
Movement
Movement by location/SKU with movement instructions sent on handheld devices
Outward processes
Customer sales orders, pick lists, auto allocated pick lists, pick confirmation and delivery notes
Inventory management
Perpetual count, cyclic count, physical stock, stock adjustments and transfer of ownership
Easy billing
Integrated to the ERP system with monthly, weekly and daily billing options
Security
User level security, admin level security and network policy definitions
Reports
Storer information, stock details, expiry and billing reports
Explore The
Core Features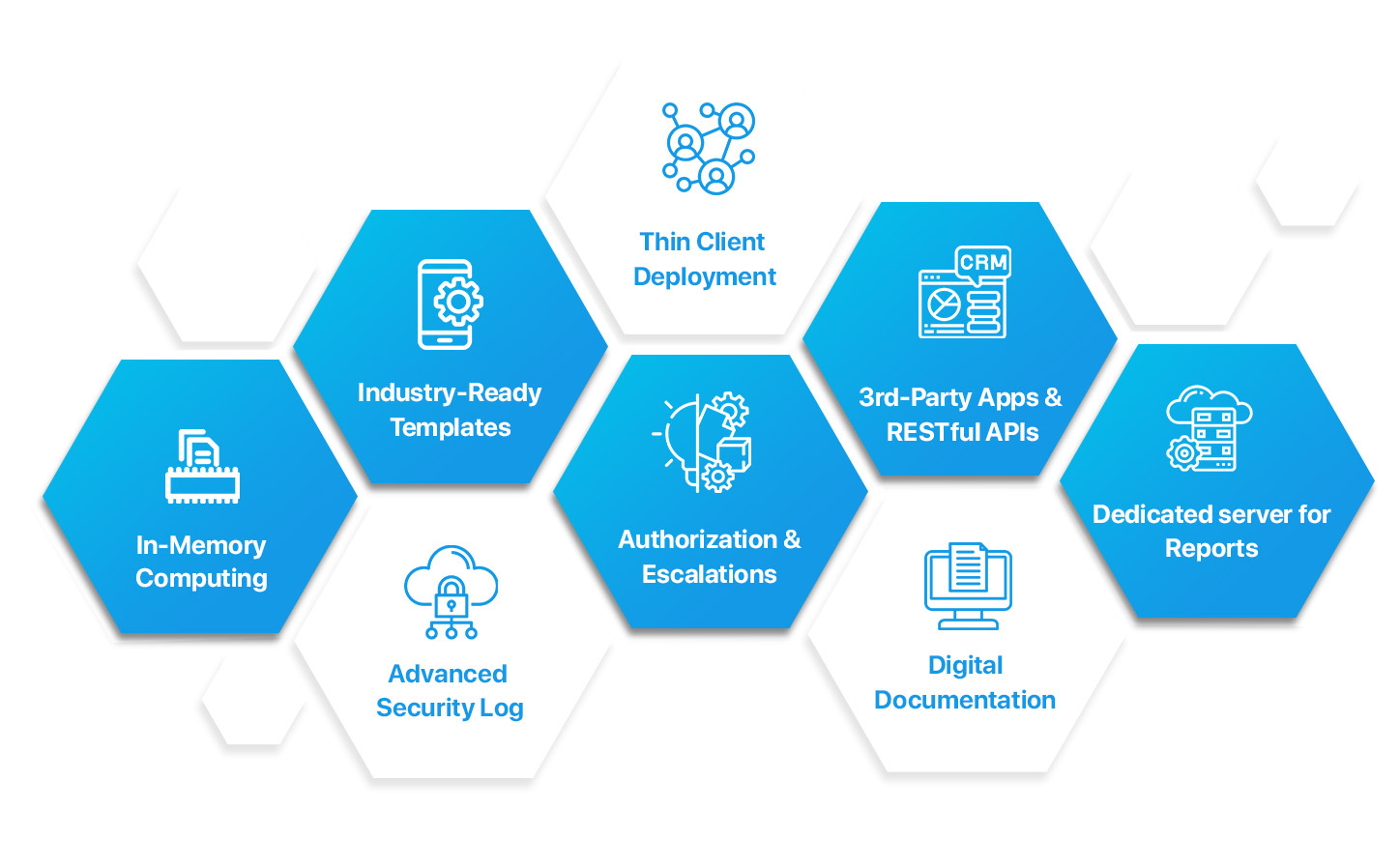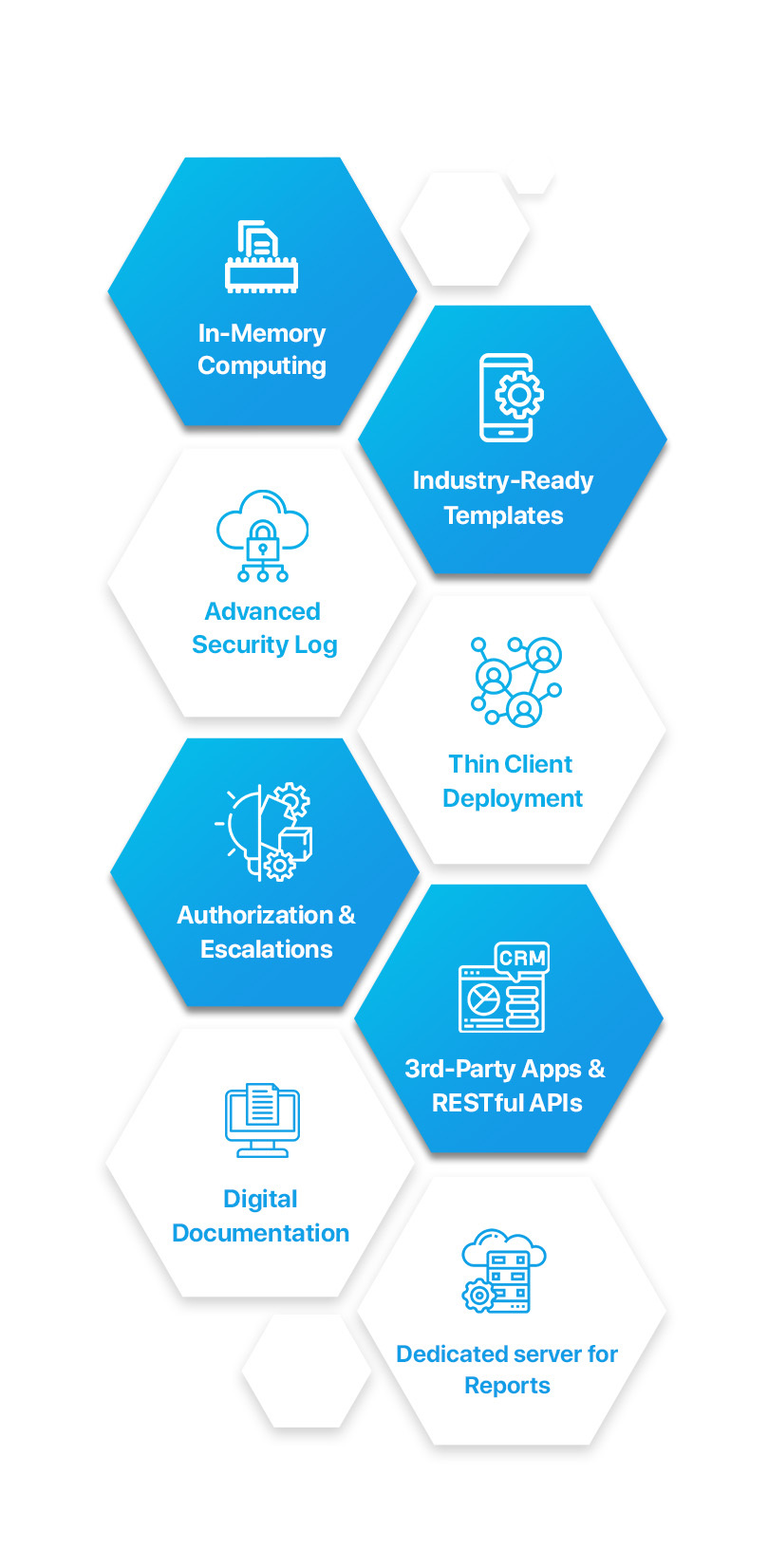 Check Out The Modules
We Support Your

Business With
Improve order accuracy and productivity
with advanced

warehouse management software.
Focus WMS -
FAQs
What is Focus WMS?
Focus WMS is a one-stop warehouse management system built for warehouses, storage facilities, logistics, and distribution firms. It is available both as an on-premise system and a cloud-based software.
What are the features of Focus WMS?
Focus WMS is equipped with advanced features that include stock management, inventory dashboards, billing, point-of-sale, inward and outward processes, AI and third-party integrations, data security mechanisms, CRM integration, Business Intelligence, analytics, workflows, authorizations, reports, CRM, and communication tools.
Which cities is Focus WMS available in?
Focus Softnet provides Focus WMS in all major cities of Bangladesh, including Dhaka, Rangpur, Chattogram, Khulna, and Tongi.